Director of Global Marketing Communications, 2014-2015
First communications lead for the company, growing a multi-disciplined team and remit to include brand marketing, global events, company messaging, PR, website, paid advertising, social media and content strategy. Some of my favorite projects are below.
Brand Campaign: Stop the Guesswork
Led the development of xAd's first brand campaign, working with creative agency Resource/Ammirati on concept and messaging along with production company Ghost Robot on the video. Launched September 2015 in the lead up to Advertising Week 2015.
xAd 2014 Year in Review Microsite: http://2014.xad.com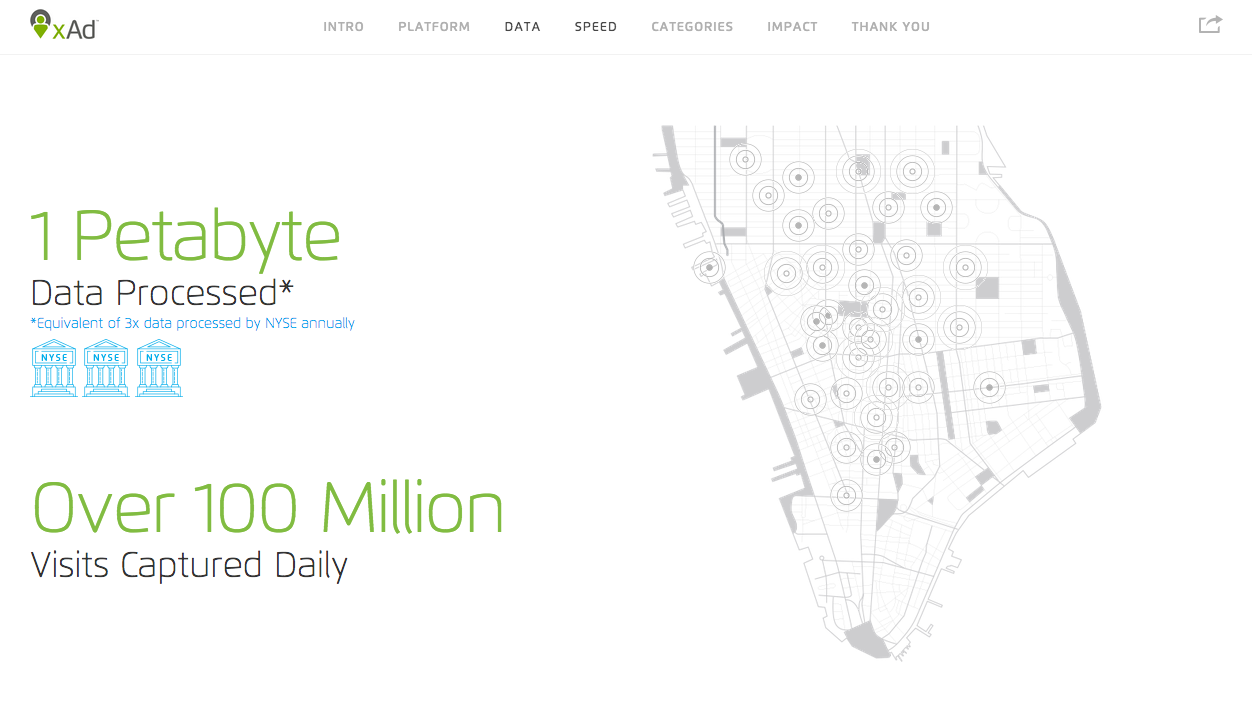 Website Refresh: xAd.com 2015
The new site simplified and modernized the current site, while bringing the company's history, culture and technology to the forefront to attract more customers and employees.
Developed a dashboard of category and competitor share of voice, ensuring xAd led the conversation in location-based mobile advertising. Drove partnerships and campaigns that showed the benefits of the technology in the real-world, resulting in coverage beyond the advertising technology press in The Wall Street Journal, Mashable and more.